For most of us the traditional French Christmas characterizes itself by the opening of the presents , brought by Santa Claus to whom we often leave a clementine next to the chimney, on 25th December in the morning. The meal is always composed of a big turkey and Yule logs. But do you know that many more traditions exist all around the world ? Let's uncover six of them, from their traditional meal to their symbols…
     1. Portugal : the presents are opened the day before the 25th and until this day, they are hidden in boots put over the fireplace. In this latter, we often burn a branch of olive tree or of chestnut. The parents add the little Jesus in the Nativity set at the last moment to surprise their kids. We eat a lot of codfish and also a special cake of candied fruit, called the Bolo Rei.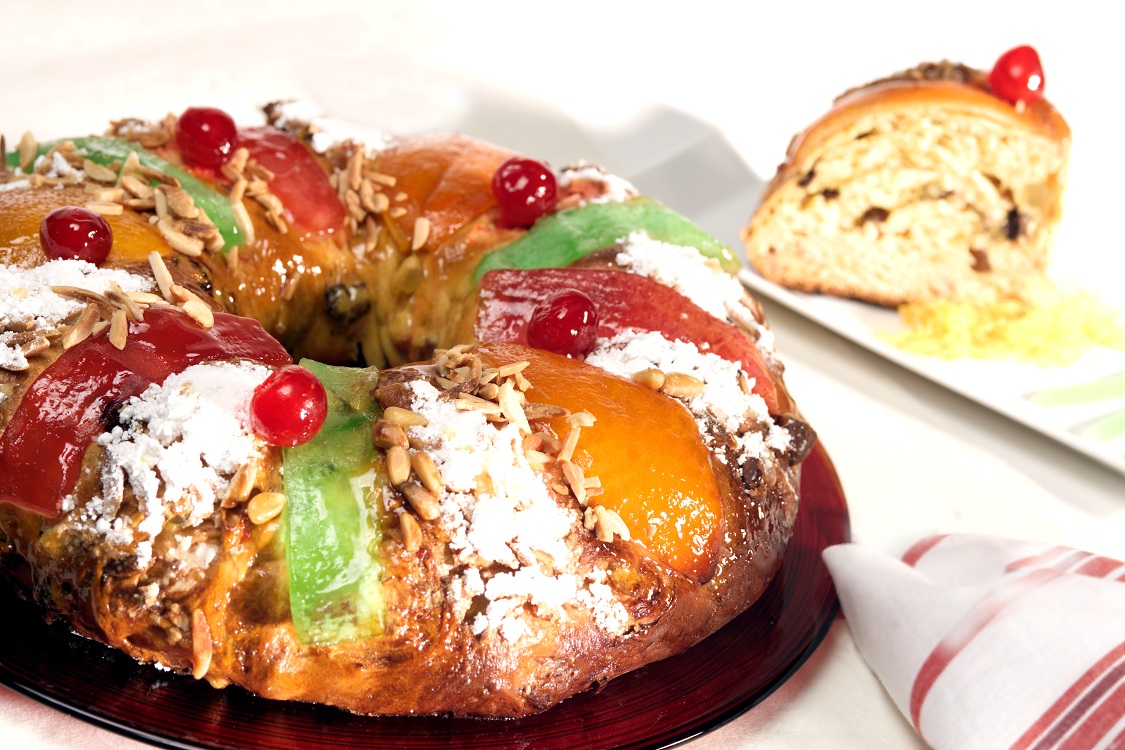 2. The United Kingdom : British send themselves Christmas greetings cards well decorated until January. They also have their special tradition of the crackers, kind of big sweeties of glittering paper hiding presents and a crown, that we "crack" during the meal, ending up with the famous Christmas Pudding. They are really fond of decorating their Christmas trees, thanks to Prince Albert.
     3. Germany : or the land of the best Christmas markets. The Germans are really creative concerning the Advent Calendar; they always have multiple ideas to innovate it more and more each year. Children are asking presents to the Christkind, a little girl often symbolized during the parades in the town. They also give presents on Saint Nicholas' day, on 6th December. Their traditional dessert is the Stollen.
     4. Spain : the big presents are opened on 6th January. They eat a lot of touron nougat, really appreciated by families. They have two special traditions: first, the Tio de Nadal, a log stuffed with trinkets and wrapped  on 8th December and that they open on the 25th. Then we have the Caganer, a santon that pees in the corner of the Nativity set.
     5. Greece : the emblem in Greece is a boat so the Greeks decorate their house with one instead of a Christmas tree. In the islands, boys sing Christmas carols while walking in the streets and holding a big boat in group. Greeks go to mass and eat dried fruits and "Vassilopita". Until January 6th, they keep a branch of basil next to them to keep safe from bad spirits. The presents are brought on January 1st.
     6. Poland : parties here begin when the first star is seen by the impatient kids. People share a bread called the "oplatek" and in the countryside, they also share it with the animals which are said to be able to understand the human language after midnight. They eat 12 plates without any meat and the presents are brought either by Santa Claus or other traditional characters.
Other traditions:
Gingerbread in Estonia, Pannetone in Italy, Lussekatter in Sweden, Kutya in Russia are also very appreciated on Christmas Eve…
Lila-Marie