A pastel Singapore by Nguan
January 24, 2019
Nguan and his kind of fairy-tale : "I wanted Singapore to look like an illustrated fairy-tale" the photographer once said.
Immediate boarding with the one who chose to sublime the triviality of a town and its inhabitants. Direction South Asia to have a look at an emotional trip full of pretty colors and symbolism.  
Walking far from the usual modern architecture pictures we are used to seeing from this city-State, we are closer to an exhibition looking like a documentary. Indeed, the photographer coming from there chose to embody his new theme in pale and sweet colors. "Every corridor is like a street on its own," he explained.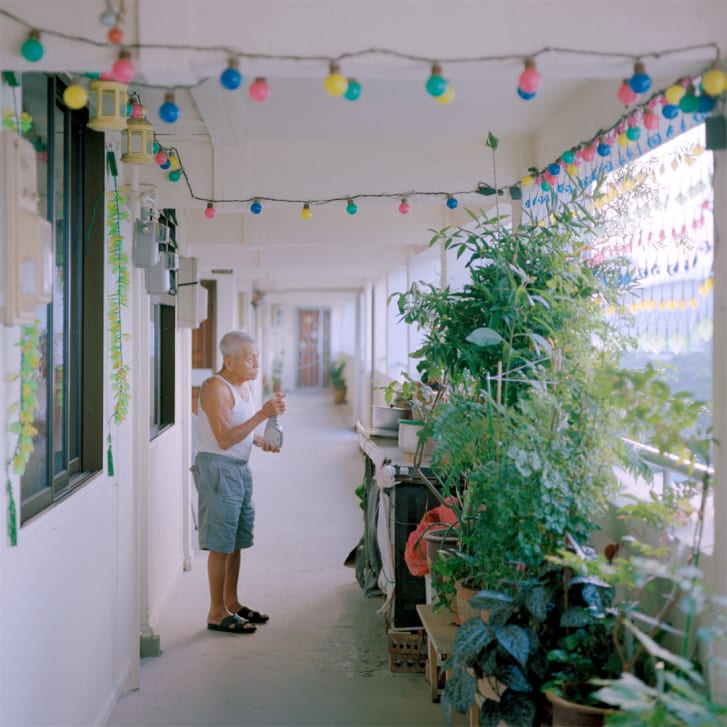 But actually, seeing these perfect compositions reflecting the meticulous work of Nguan, we are at the same time facing the reality of life. Taking the time to analyze them properly, we may notice first the simplicity and the softness of these different shots but with hindsight, peeping through a crack or looking at a passer-by somewhere, the darker side of these pictures strikes us immediately. 
His wonderful project just proudly gave birth to a book where you can rediscover some of his photographs, named of course "Singapore".  You can get it on the author's blog (http://www.nguan.tv/blog/)  (if still available given its success). 
Lila-Marie